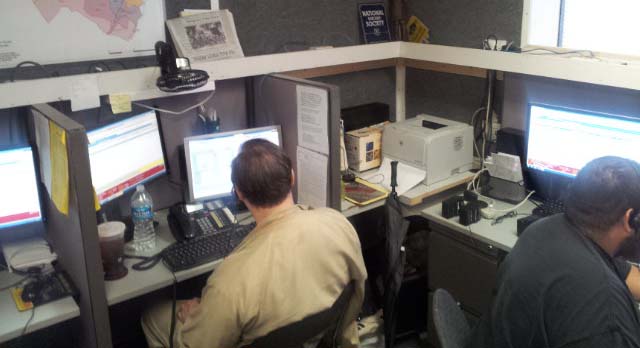 We Use Today's Technology to Get People Places

Better Communication & Better Service

Yellow Cab of Prince William County is a 4th generation family owned business; We have seen many changes over the years. Over the past 36 years we have worked diligently to stay up to date with today's technology. We pride ourselves on using state of the art technology to run our business in every aspect from receiving phone calls, dispatching cabs, to meeting the needs of the community. We have recently installed a completely new phone system to better serve our customers.

Translator tool provided for the benefit of our customers. Please note English is used when calling to schedule a cab.
Some of Yellow Cab's firsts include:
First in Prince William to be Woman Owned

First to use GPS for dispatching and tracking

First to be computer dispatched

First to use Hybrid vehicles

First to offer accessible taxis

First to offer in vehicle credit card swipes

First to offer prepaid cab fare cards

First to offer Senior Ride (prepaid Senior Discount Cards)

First to use electronic tablets to dispatch our cabs.

First to offer internet reservations and booking app
Requesting a Ride
Technology has made requesting a cab so much easier. We take requests by phone, text, internet reservations and our Smart Phone booking applications.
Our customers can even speak directly to the driver. Our phone system will accept your call and automatically transfer it to your driver's cell phone without disclosing your number. The number that will appear for his caller ID is our dispatch center.
If you are a repeat customer, our system can track up to five typical locations you wish to travel to or from. This speeds up the reservation process so specifics on location do not need to be repeatedly shared.
Use the appropriate app for your phone to download our Booking App today!
iPhone App


TO CANCEL A SCHEDULED RIDE

PLEASE CALL (703) 491-2222.

Android App

What Dispatch Sees:
| | | |
| --- | --- | --- |
| | | |
| Dispatch Operator | Automated Call Monitoring | Vehicle Tracking |
What The Driver Sees:
Driver Signs On to Program
Call Comes In For
Driver To Bid
Driver Accepts Bid
Driver Receives Confirmation of
Successful BID
Customer Pick-up
Other Technology
Each vehicle is equipped with GPS for: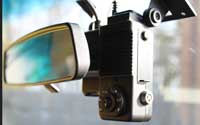 Location tracking
Recording of travel route used
Determination of closest available vehicle for efficient dispatching
Most vehicles are equipped with Vehicle Cameras that record when:
Doors are open or closed
Driver exceeds set speed limit
G-Force settings are exceeded (sudden sharp turns, sudden stops, rough ride over speed bumps, etc.)
Payment Options
Cash
All Major Credit Cards
Swipe and Ride
Senior Ride
Corporate Accounts
Wheels To Wellness
All vehicles are able process credit cards in the vehicle through our new back seat devices for credit or debit card payments. No longer must you hand your card to the driver. It will remain in your control at all times.
Stay tuned for future upgrades in services!!! You can count on Yellow Cab of Prince William staying on top of available technology!
Technology Vendors Include:






Prince William Yellow Cab is a registered Virginia vendor with Virginia's Total e-Procurement Solution for state and public agencies.